OPERATING UNDER ISO: 9001 : 2015 STANDARD

With strict quality assurance practice by operating under ISO: 9001 : 2015 standard to ensure highest customer satisfaction, First Technology highlights safety standard as its top-most priority in every construction process of every project. What's more, the company also creates safety awareness among its personnel and even contractors.

Safety Training Program for Contractors Before Operation
(Sprinkler System)

Contractor Equipment Safety Check Before Operation

Performance Check to ensure safety.
The contractor can begin the operation only after Safety Training.

Establishing measures in case of violations by the contractor.
 

THE SAFETY AND QUALITY STANDARDS IS GUARANTEED BY INTERNATIONAL STANDARD CERTIFICATION INSTITUTIONS.
The safety and quality standards of First Technology is guaranteed by ISO 9001 : 2015 as well as many other leading international standard certification institutions. Hence, our customers can rely on the quality of our safety and expertise.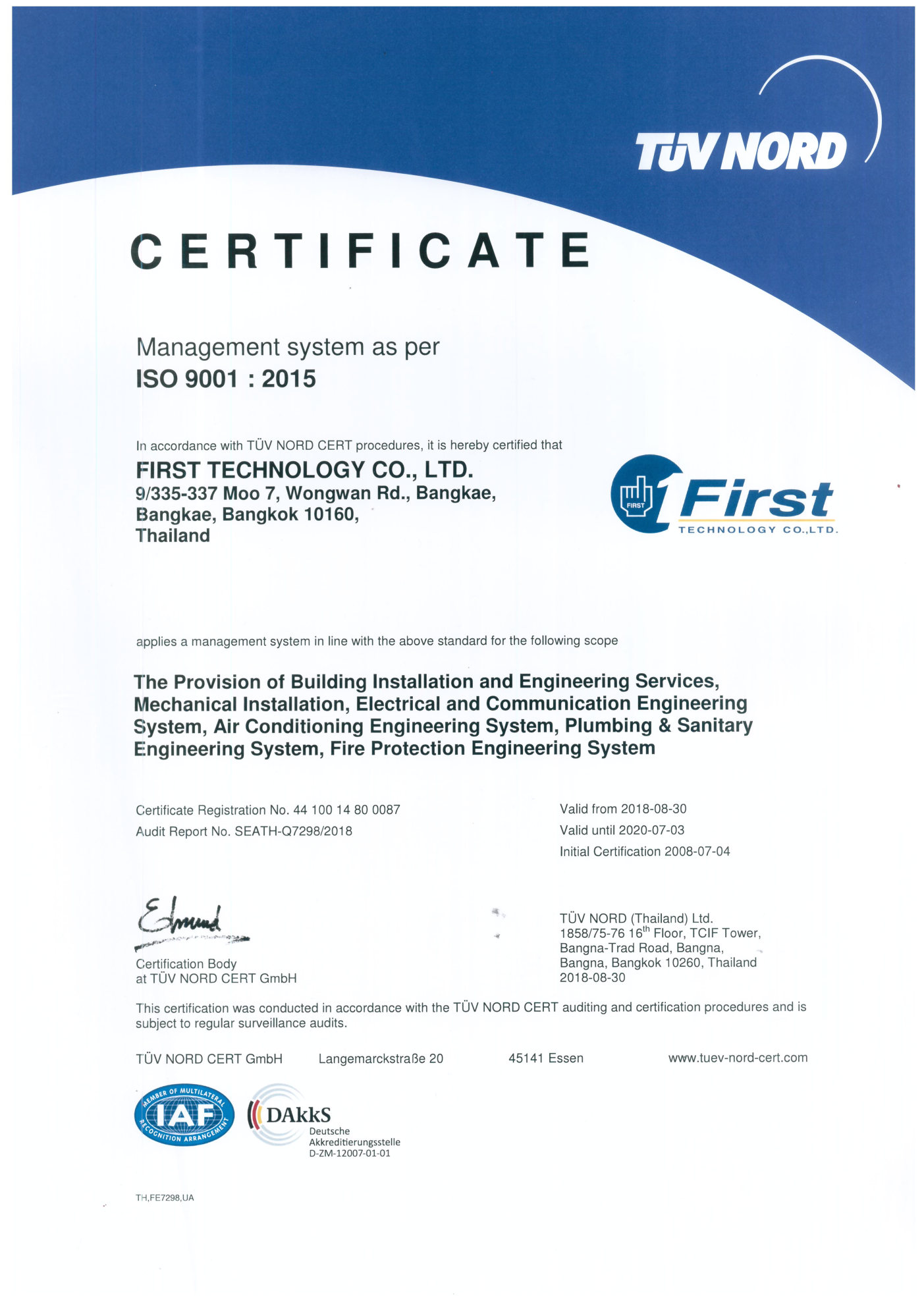 UPLIFTING ITS PRODUCT QUALITY AND PERFORMANCE TO TAKE PART IN DRIVING CUSTOMER'S SUCCESS.
First Technology aims at achieving international level of standard by uplifting its product quality and performance as well as developing its building system installation service and exceeding customer expectation with excellence in service provided by a team of professionals and maintaining high standard organizational management. First Technology is ready to step forward as the leading integrated building system engineering service and take part in driving customer's success.